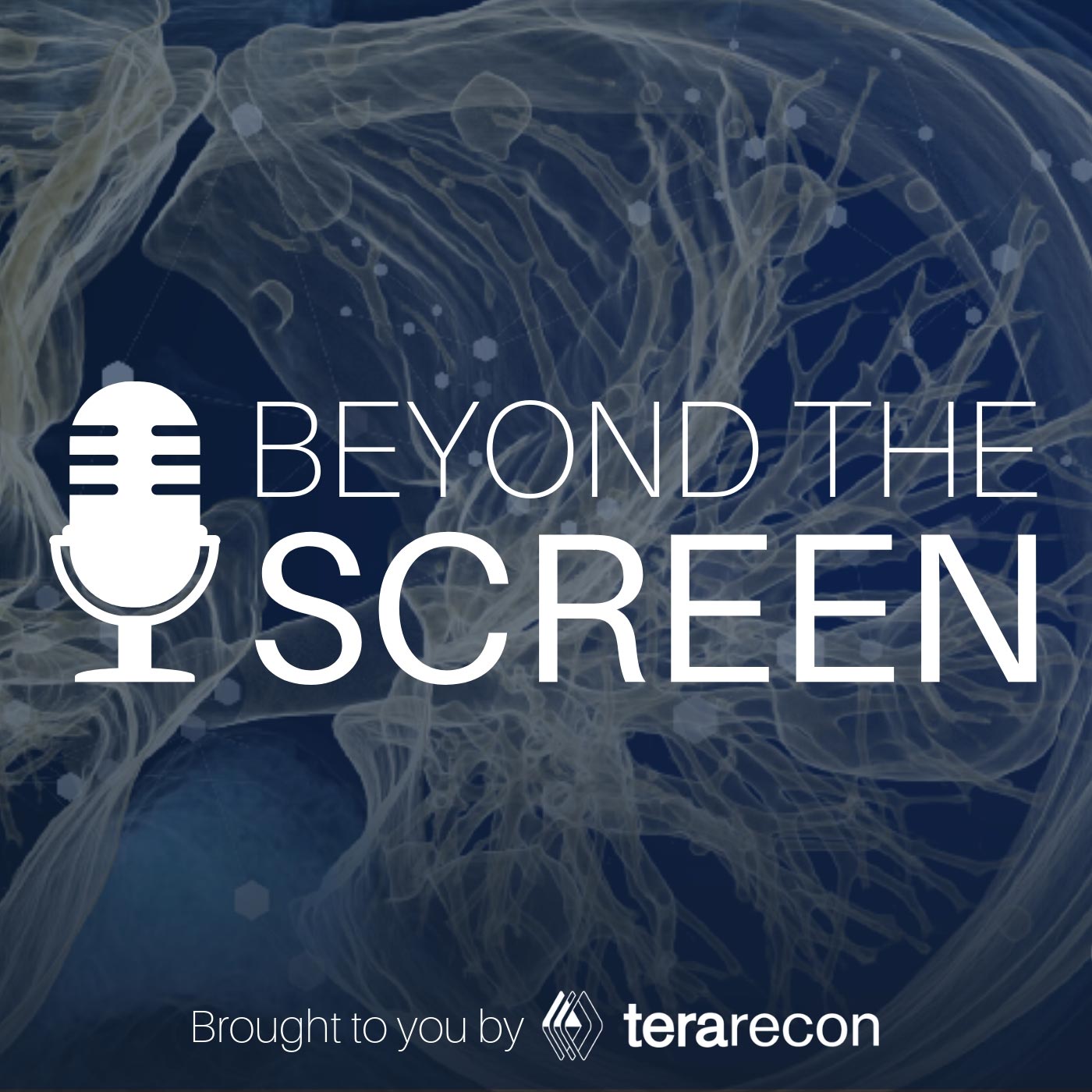 Welcome to the ninth episode of Beyond the Screen, a podcast that aims to spark discussion about cutting-edge and innovative technologies in the advanced visualization space. On the last episode, our discussion focused on issues and opportunities surrounding the current state of AI applications with Dr. Eliot Siegel, a renowned physician advocate for medical imaging AI and Professor of Medicine at the University of Maryland, and Jeff Sorenson, CEO of AI technology leader TeraRecon and EnvoyAI.
This week, the topic of AI continues as it will at RSNA19 coming up December 1-6 in Chicago, IL. As preparations for showcases, product announcements, and software updates kicks into high gear, we can begin to speculate as to what kinds of technology will emerge from this year's conference.
To get an insiders perspective, we reached out to Jordan Engber from Cohesic where they are trying to overcome the challenges that come with implementing AI in a clinical workflow. This year at RSNA, the hype of new algorithms and workflow implementations will be met with questions regarding the algorithm's sustainability, accountability, and capability to overcome bias.
Questions industry partners and healthcare leaders should consider for this year's RSNA Conference:
How exactly are AI companies continually training their algorithms?
What assurances are being made to those buying the software?
What happens to an algorithm when there is a high influx of data?
How do you handle biased algorithms?
How can we implement AI into our own clinical workflow?
Catch the TeraRecon team during RSNA19 at booth 8313 to discover our iNtuition software, which holds #1 market share for radiology and cardiology 3D. Also, when visiting the AI Showcase, be sure to stop by the EnvoyAI booth #10710 to learn how industry leaders and health systems are implementing a single AI platform into their imaging strategy. 
Have a question about today's episode or want to join the discussion about cutting-edge and innovative technologies in the advanced visualization space? Email us at info@terarecon.com.
Resources:
This podcast is brought to you by TeraRecon, the leader in advanced visualization, image sharing, post-processing, and artificial intelligence solutions.